1x60G AMMA WHITE SOAP GLUTA PURE BATH WHITENING LIGHTENING ARBUTIN COLLAGEN TURMERIC SKIN CARE & BODY REDUCE DULL
HERBAL AROMATHERAPY


Condition : Brand new, sealed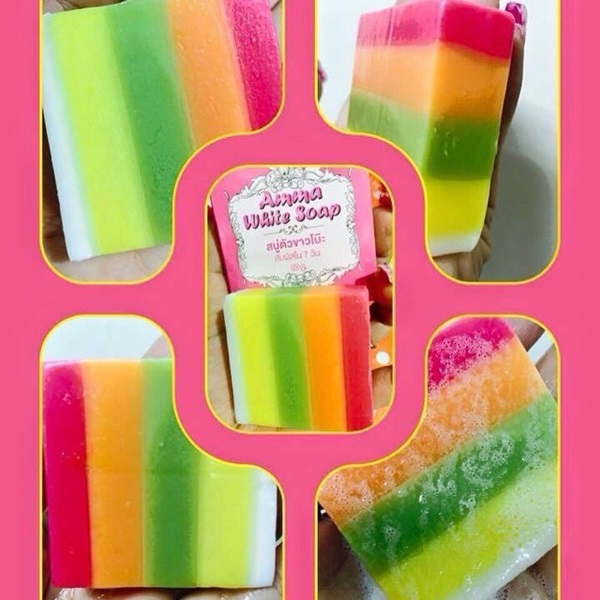 Quantity : 1 Bar
Size : 60 g./each
No. FDA. 10-1-5423489.

Ingredients :
alpha arbutin, tomatoes, turmeric, carrots, honey, gluta, collagen
How to use :
Use as a regular bathing soap and cleansing the skin everyday.
Sabun mandi yang lagi populer banget di Thailand. Warna warni dari sabun berasal dari bahan2 alami yang mempunyai kandungan dan manfaatnya masing2.
2. Kuning: berasal dari kunyit yang mengandung glutathione dapat mengurangi bau badan, mengurangi hiperpigmentasi, dan memberikan aroma herbal.
3. Orange: berasal dari wortel segar yang bermanfaat untuk menghaluskan kulit.
4. Putih: berasal dari susu yang dapat menjaga kelembaban kulit.
6. Hijau: berasal dari green tea berfungsi untuk mengangkat sel-sel kulit mati.
Basahi badan, balurkan sabun ke seluruh badan. Diamkan 3-5 menit. Lalu bilas hingga bersih.
harga: rm6.00